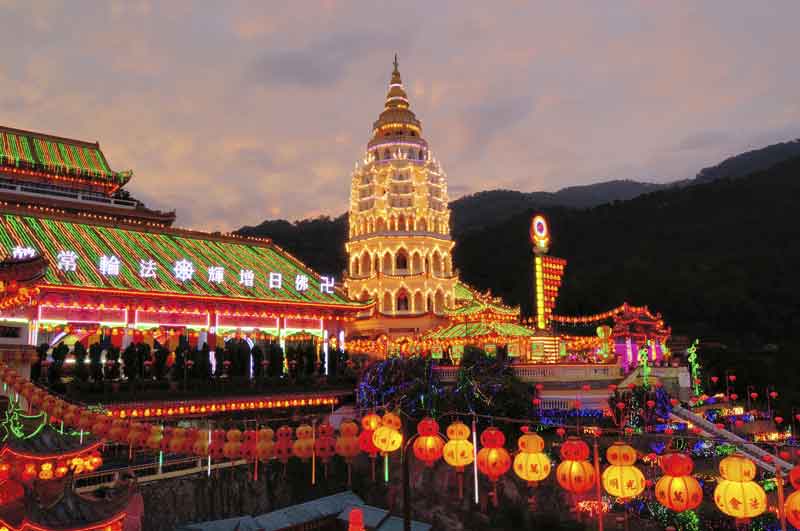 Welcome to Malaysia
The crowded cities, culinary senses, beautiful beaches, idyllic islands and national parks with tropical forest with wild animals – all these can be found in Malaysia.
diversity culture
The exciting motto tourism "Malaysia, true Asia" continues to be true, as this country is actually a conglomeration of Asian cultures. Muslim Malays, Chinese, Hindu and Muslim Indians, all mixed up together with indigenous groups (Indigenous people) the peninsula of Malaysia and indigenous people of Borneo, many tribes known as Dayay. Each ethnic group has its own language and cultural practices that you can appreciate better through a packed festival calendar and a delicious variety of cuisines.
Ancient rainforests
For many visitors to Malaysia is defined by the equatorial rainforest. Important pieces of primary jungle – among the oldest ecosystems on earth – remain intact, protected by national parks and conservation projects. The seemingly impenetrable foliage , liquid plains, conifers and rhododendrons of high altitude forests, beautiful rare plants and rivers impose unique rides in the wild.
urban adventures
The capital of Malaysia Kuala Lumpur (KL) It is a place where is the luster of the 21st century by the Petronas Towers, with major traditional markets and large air-conditioned shopping malls. The World Heritage of Unesco, The Melaka and George Town (Penang) They have individually unique architectural and cultural landscapes, developed for half a millennium of cultural and commercial exchange in Southeast Asia. Over the eastern Malaysian states, both Kuching and Kota Kinabalu offer the exciting imports in modern life and race in Borneo.
Watching wildlife
The icing on the cake green Malaysia is the chance to encounter wildlife in its natural environment. The most common occurrences will be a series of colorful insects or birds, but if you could be lucky to find a orangoutana suspended through the canopy of the jungle. The oceans are equally calm and with a dip you can find tropical fish, submerged coral, turtles, Sharks and dolphins. Even if you do not move away from urban centers, There are excellent opportunities to monitor the wildlife at places like KL Bird Park or Orangkoutan Sepilok Rehabilitation Center.
Overview of the country of Malaysia
Malaysia is a federal state in Southeast Asia. Extends into two separate geographical areas, the Malaysian peninsula (where it borders with Thailand) and the island of Borneo (where it borders with Indonesia and Brunei). It has a population 30.395.000 residents and area 329.750 sq.km.. Head of State of the 2011 They are Abdul Halim and prime minister Najib Razak.
30 years we now offer trips to unique destinations , for vacation , relaxation and wedding exotic trips , individual and group on economic prices!
Labels:
Borneo
,
Dayay
,
Kota Kinabalu
,
Kuching
,
malaysia
,
Indigenous people
,
Penang
,
Petronas Towers
,
Unesco
,
άγρια ​​ζώα
,
άγρια ​​φύση
,
Ancient rainforests
,
Asia
,
urban adventures
,
αυτοχθόνες ομάδες
,
βόλτες στη φύση
,
Borneo
,
γαστρονομία
,
γαστρονομικές αισθήσεις
,
diversity culture
,
εθνικά πάρκα
,
ειδυλλιακά νησιά
,
ζούγκλα
,
Kuala Lumpur
,
κουζίνες
,
μαλαισία
,
Μελάκα
,
όμορφες παραλίες
,
παγκόσμια κληρονομιά
,
παραδοσιακές αγορές
,
παραλίες
,
πάρκο
,
πολυσύχναστες πόλεις
,
τροπικό δάσος