Aggregate Review :
Letters from our travelers
5
out of
5 ,
98
votes,
99
reviews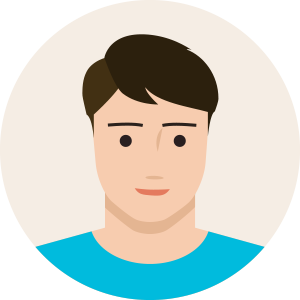 Alexander am writing you to thank you on behalf of our team for the wonderful trip that you made us in every detail , par'oti know''oti''eimaste and not the easiest travelers ! To Care of Yourself and soon the next ! Friendship!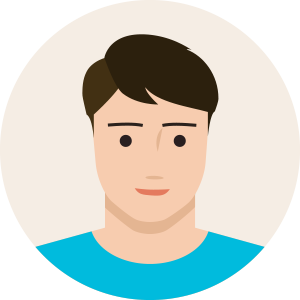 Good morning Alexander. Everything was great and had a very good. If the weather was better he would be even more beautiful. Although not spoil us and which continues unabated both the routes and our excursions We.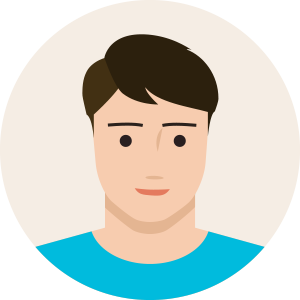 Alexander Good Morning
The trip was great hotels well enough and our stay in PhuketMore about Phuket and Bangkok respectively was more than perfect!
Your office sent us confidence throughout the duration of our trip.
The transfers were all with absolute precision!
We will be happy to work again on a new journey our!
Alexandre professional in all your!
Thank you very much!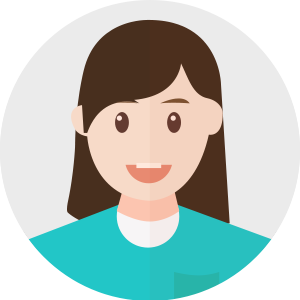 Thank you for everything. We had a great time. Sorry we did not let you know in time but landed abruptly in everyday life. We wish to cooperate in the future.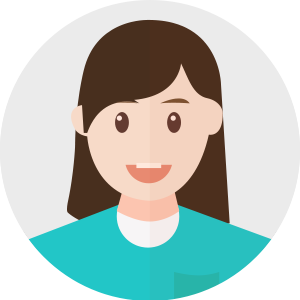 Dear Alexander ,
I have no words !!! all were spotless, better than we expected from servicing view .
many thanks !! I will suggest to anyone who told me he wants to travel .
we made excursions , walks , bathrooms !!! PERFECT !!!
Thanks again !!
matey
Richie -Alexander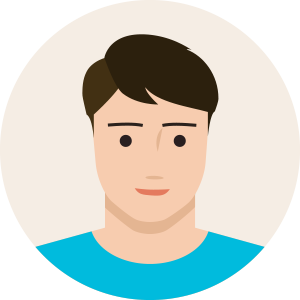 Everything went perfectly thanks! Everyone was faultless and on time!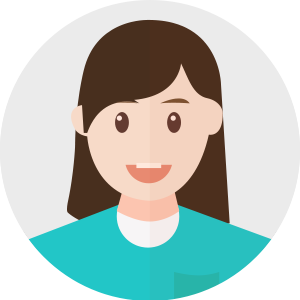 Good evening they were all really beautiful, Thank you very much for everything.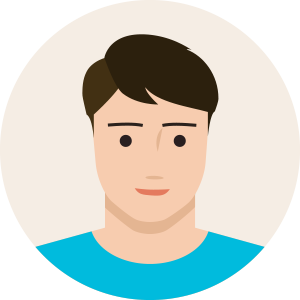 Hi Alexis.
Happy New Year with health and happiness!
We had a great time! Everything was very good and our drivers very helpful. All good.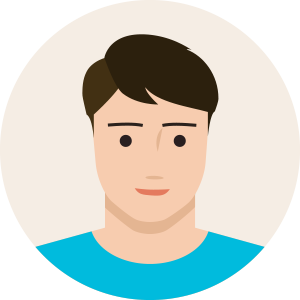 Happy New Year,
Health and everything else in your personal life and then all the best in your professional career.
The trip was very good, Watch all went without a problem. Thanks.
We had a very good time, their flawless organization, weather wonderful, Island fortunately as I had seen was a little big for nice walks in the lovely sand.
I do not know if you have access to the rooms and we were lucky but we gave 451 which is right next to the beach and on the side that does not blow (at least while we were).
Basically nice rooms 420-530 next to the sea and sunset views.
the 240-318 They have rocks in front of them.
The other nice, food nice and full of different flavors than those normally we learned, with several Indian and Chinese recipes.
Thank you for your cooperation and perhaps in the future to meet again ...
Good Work Sir Alexander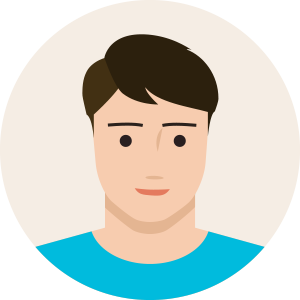 Good morning and happy birthday!
The trip was wonderful and the hotel is just excellent!
If the planet were not so great I would gladly go back to the same!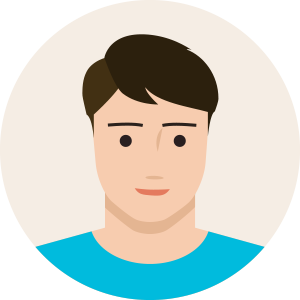 Dear Alexander,once again I would like to thank you for organizing our trip to Samui and Singapore. excellent hotel(Tongsai bay resort)and perfect flights with Aegean and Singapore airlines. Top services and impeccable organization as everything from CEL. As always eagerly wait for our next trip. Thanks again,Emmanuel Makris.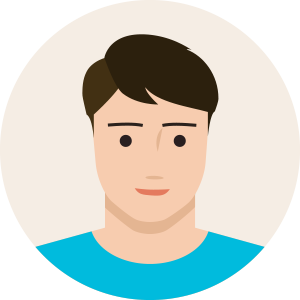 Dear Alexander,once again I would like to thank you for organizing our trip to Samui and Singapore. excellent hotel (Tongsai bay resort) and perfect flights with Aegean and Singapore airlines. As always,I am waiting
anxiously for our next trip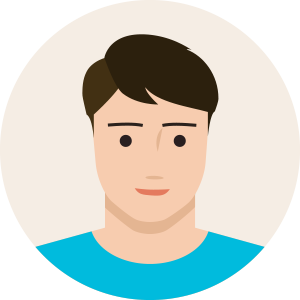 Good evening spent perfect trip was amazing the hotel was friendly much helpful not encounter any problem will certainly nowhere you again prefer.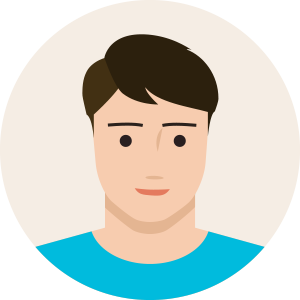 Alexander Good Morning ,
Everything went very well with the Qatar and rooms that have closed our hotels. Transfers to / from the hotel was prompt and as we planned.
It was a very nice trip .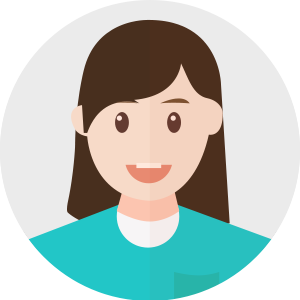 Good evening, Alexander we shot a little scotoma return many times but we had super go and you can take his wife and children and go because it is perfect for families there thank you very much for everything and will again meet certainly to our organization another unique exotic trip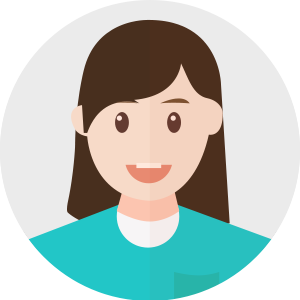 We had a great time. We just returned from Rivera May Mexico.Itan perfect as when we went Cuba. Thanks especially to Alexander that helps us in that need!!!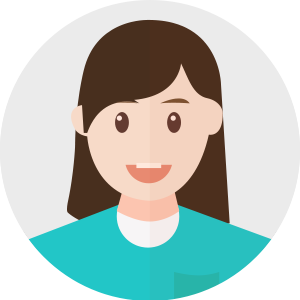 The trip was very nice and we spent too well. The program faithfully followed without significant delays in Departure / Arrival hour sightseeing. The tour guide was amazing and any problems encountered successfully treated without affecting. The hotels were not as good as their European counterparts, but considering the country's situation and their often poor infrastructure, we had high expectations. In total, we believe that the organization of the trip was very good and certainly a trip we will never forget.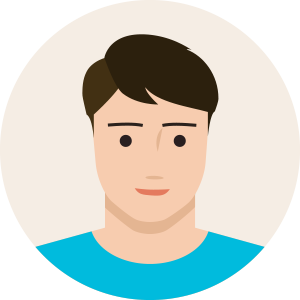 On the trip was all too well. the hotel in bangkok very good and even better in phuket.
all very organized from your office and thank you so much.
everything was perfect.
We hope to be able to meet again soon ...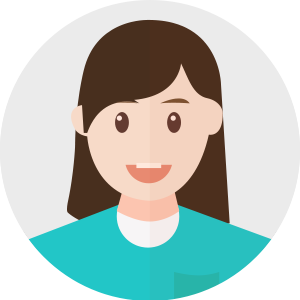 good morning!!!!!
Our trip was excellent!!!!
Hercules that enlighten us there for our trips was very helpful and helped us a lot in general!!!
Thank you again and hope for such a class trip!!!!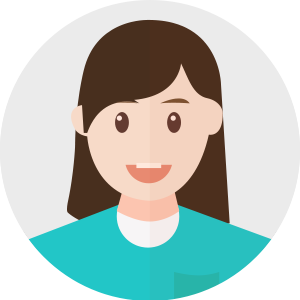 HAPPY NEW YEAR WITH BEAUTIFUL TRAVELING IMAGES ... K WISHES IN K.ALEXANDRO FARASOPOULO caring ALWAYS GREAT TO ORGANIZE OUR TRAVELS ...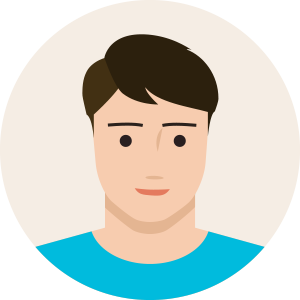 Happy New Year!!
A playground was all very beautiful and we spent!!
On the next trip we will xanaprotimisoume!!
thank you!!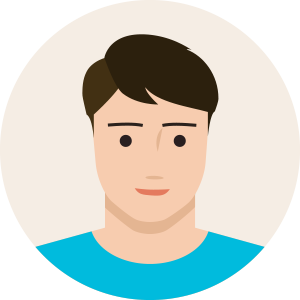 Dear Alexander,I would like to thank you very, for the organization of our CHRISTMAS trip in Cebu Philippines. Excellent flights with Emirates and excellent hotel(Plantation bay resort). Being customer Cel since 1998, each team or individual trip,was well organized and always with the best entyposeis.Perimeno anxiously as our next trip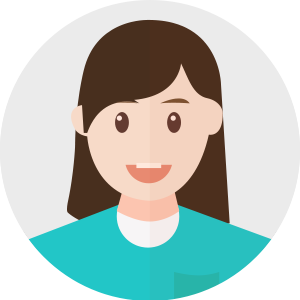 Good morning Alexander! Happy New Year! we are still far krabi all very well ! I'll send when we were shooting, the time of preparing our Philippines!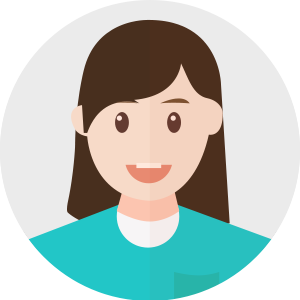 Thank you very much for the journey! Everything was great and Mr. Yannis Like directives, Angelos and Achilles, excellent. Be well!!!! We had a great time!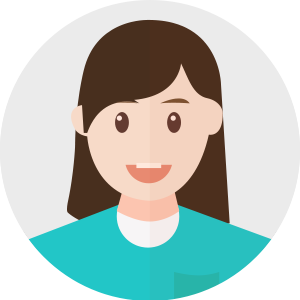 Happy New Year!
Everything was really good. We had a good time.
The had organized everything very well. Thank you for everything.
I do not know if you've traveled thither to know, But I think for us Greeks in Phuket is better to stay close to Kata .it But anyway. And yet that fish in the Indian biting very. Bathroom very little we. The parties however were wonderful. Thank you again and again in our next trip. Keep us informed on any your offers.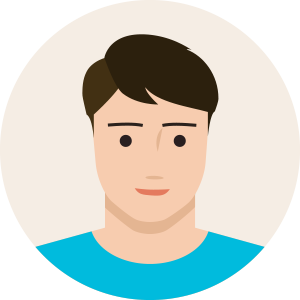 Goodmorning and happy New Year,
Everything was very nice, The transfers were all on time, we never had any problems. For hotels, The Imperial Boat House was fantastic hotel everything was spotless, the President Park we were not fully satisfied with our room seemed a little old and end at Deevana Plaza was again all very nice. Thank you for the excellent organization of our travel, We will recommend your xanaprotimisoume.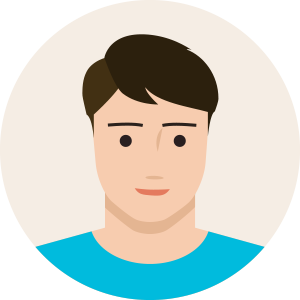 Have a nice day.
We returned yesterday from Belgrade.
I would like to thank you for the good excursion offered us via SKY.
Our impressions are the best.
Our escort Mr.. Stratopoulos and the guides were faultless.
Although we found heavy snowfall in transition, everything went well.
The hotel we stayed was perfect.
The Ms guide. Milena was too good.
Although he had a terrible cold (-15 grades), We not struggled in our movements.
Thanks for all.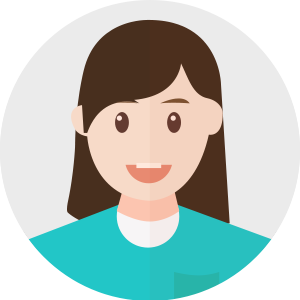 Happy New Year!!
Once again, our cooperation was wonderful. All was right with the organomena above!! Great and Thank you!!
I hope soon to our organization and insist.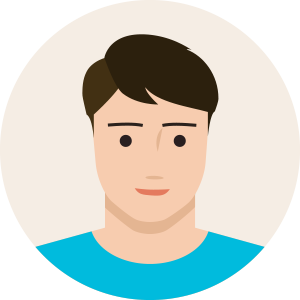 I'm hearing group is having a great time Thanks to your amazing services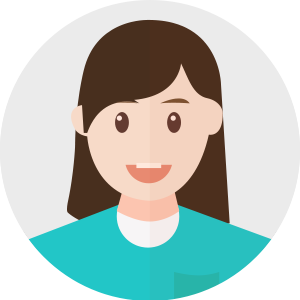 We poly opaia in PhuketMore about Phuket. Everyone always talks about Cel Tours Mr. us how nice the organization all. Be well.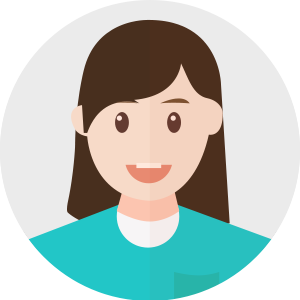 This trip I did with you, But instead I went Samui Singapore! It was the most beautiful journey of my life and the most organized in all respects! Guide, hotels, service, information, hospitality, all perfectly! Congratulations!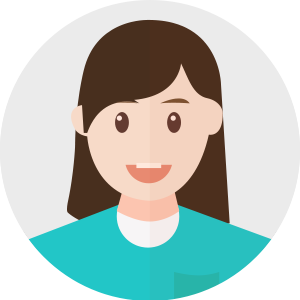 Alexander
Thank you for personal and impeccable organization of our trip in January in Thailand.
Your organization , your epangelmatismos and your advice as to the choice of hotel
and the location was more than perfect as it was very good and the office organization like general,
but especially the NHS and people like you is our pleasure and honor my own and my husband to cooperate because
as we know that we want customers and especially things sygkekrimemna.
Poly will contact us to organize our next journey.
Thank you and please sent to the address of your office e mail with the personal
Our thanks and congratulations to you!!!
Yours sincerely
Dina Korou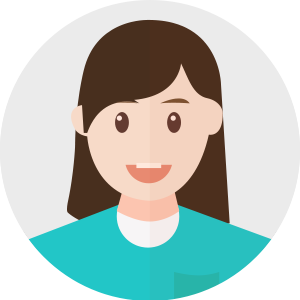 Good afternoon and Good Year,
we returned from Germany and would like to inform you that the Wyndham hotel was wonderful as well and the service staff!
We thank you once again and you are sure that you would prefer for our next trip! 🙂
Yours sincerely,
Caterina-Sophia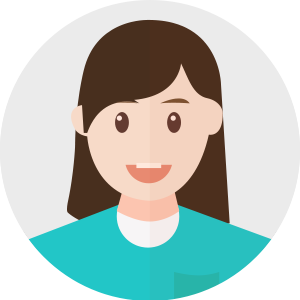 I have done this trip with cel tours! it's perfect. Life experience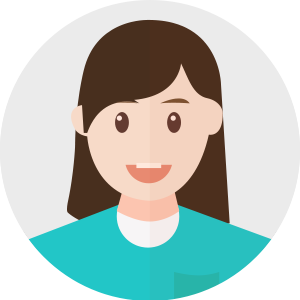 I went to your office years ago! Bangkok, Singapore , Phuket. imaginary journey ! We had a great time! Very good organization and service, "safari" elephant, spectacles, guided tour, everything is perfect!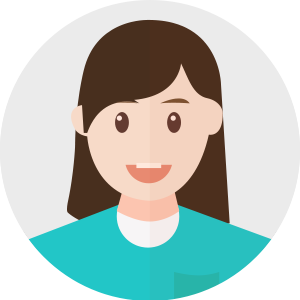 Always with your agency. But how many times longer to go?!!!!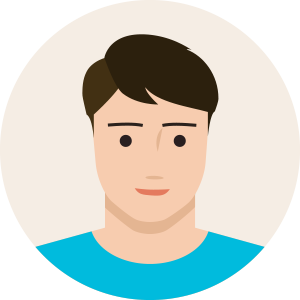 Everything went extremely. Very good organization and congratulations. We spent very beautiful.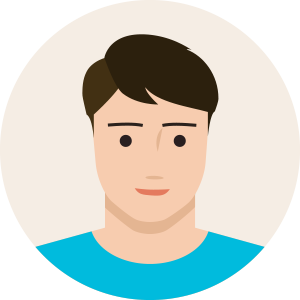 Alexandreeeee ....
There are no words to describe how wonderful you spent and how much in
thanks for all....
It was magical and really I could have never imagined the most beautiful ...
Into 12 days we gathered many experiences and so many really beautiful images.
Thank you sincerely for all, what you did for us
and I'm really not sure I could I'd better arrange ....
Only one thing left to tell you ...
Farewell ....
And soon...
Many many thanks & Congratulations to all..
We are offering you as a company and specifically the most magical Honeymoon ....
With tremendous appreciation and unlimited thrill,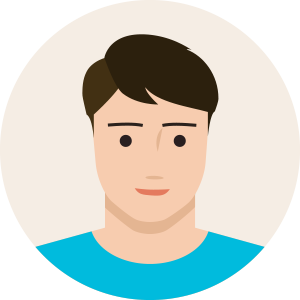 Hello and Happy New Year Alexander!! Before 3 we came back from our holiday in days PhuketMore about Phuket!! We want to thank you.. and Cel Tours general.. for the excellent organization in all areas of the beautiful and perfectly organized by our travel Cel Tours.. aloste was not our first time traveling with Cel Tours..oute the last ..!!! we look forward to the next!! And thank you again ..!!!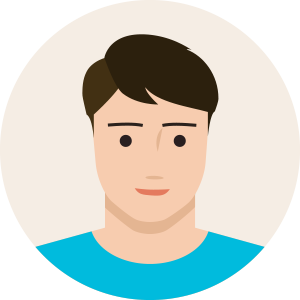 Good morning,
spent too nice in Thailand we left with the best impressions.
The trip was also well organized.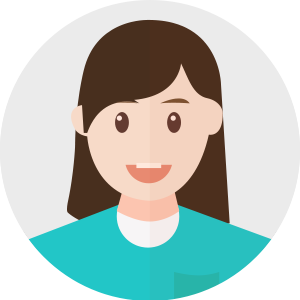 the same trip and I've been with my family , by the same company .... 2 times with some variations. I would go gladly third time!!!!!!!!!!!!!!!!!!!!!!!!!!!!!!!!!!!!!!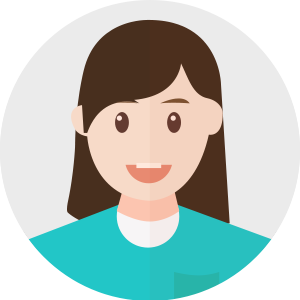 Fantastiki empeiria. Piga to 2006. Me mia lexi paradeisos.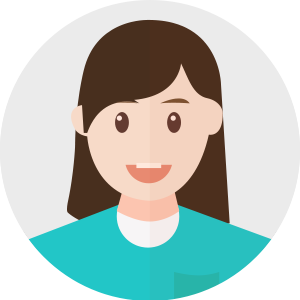 WAS ONE OF MY TRAVELS OREOTERA !!!!!!!!!!!!!!!!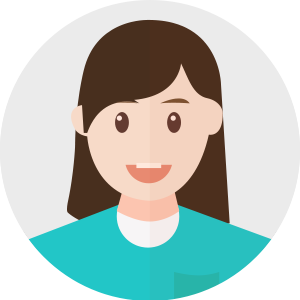 Piga gamilio taxidi ekei se sindiasmo me Singapore kai pucket me to cel tours. Agapimeno taxidi axehasto.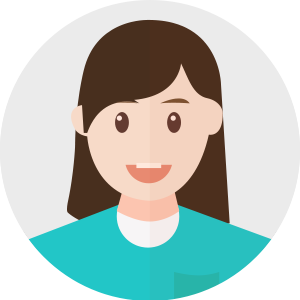 GOOD EVENING!!!! VERY THANK THE CEL TOURS FOR SERVICE AND ORGANIZATION OF OUR HONEYMOON!!! We turn from Thailand THE MOST GREAT MEMORIES!!! He FANTASTIC AND THE THREE PARTIES SAMUI - PHUKET - BANGKOK!!!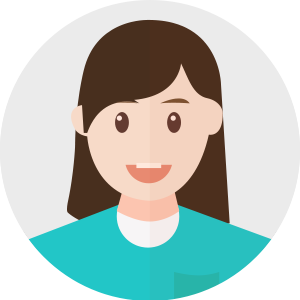 Good evening, Happy birthday belatedly!
Great fun on our trip uneventfully.
Thanks for the suggestions of excursions, We did most if not all ....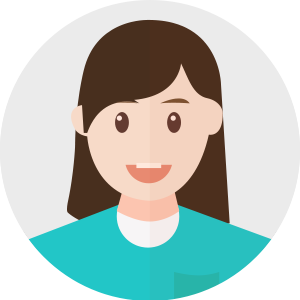 Good morning Mr. Alexander and many years!! Everything went beautifully with our trip, we returned, the flights were very good with a few hours waiting and after the first day in all the hotel was wonderful!!!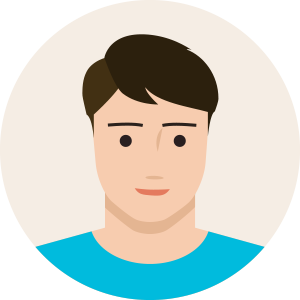 Alexander, We returned from the trip which was very good in general. hotels
in Jaipur and Agra to Delhi amazing but mediocre hotel
very good food. The tour guides are good and the driver excellent. The
tour program as had been followed and everyone was polite and always
our services.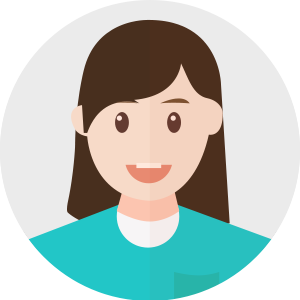 Dear Mary, Alejandra and Denis,
I want to thank you from the bottom of my heart for the EXCELLENT services you provided to us,
through your so well organized offices. I am personally obliged because I felt a special care due to Mary' s effort to please me.
You met , and even excelled the highest standards. Your collaborators drivers and guides were all excellent, very professional , friendly and wrightfully very proud of the beauties of your country.
They were ALWAYS on time , we NEVER felt upset or insecure ,something very important in a demanding trip.
The list I can do is to spread the word of how efficient you were , and I hope it is going to be fruitful for both your offices.
My co -travelers were also extremely pleased , they will mail you also their gratitude.
I hope you'll hear soon from friends who will be lucky if they decide to travel with you at Peru.
I authorize you to share my mail in trip advisor or any other site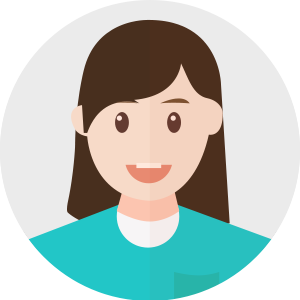 Hi I really wanted to thank for the excellent organization and service in the trip I made with your travel agency in Malta.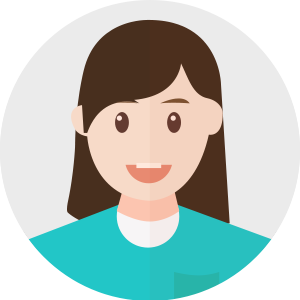 I recommend it for a memorable holiday spent super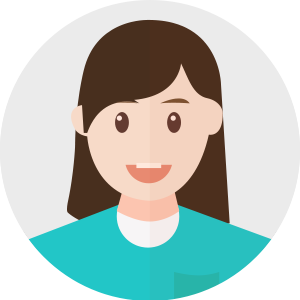 life dream India!!!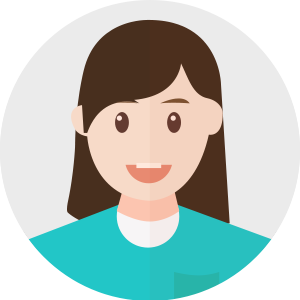 I just came back!!not to miss,close now!!! This company went!!!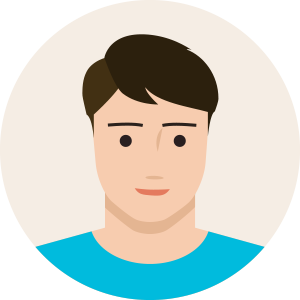 the Phuket "perfect" destination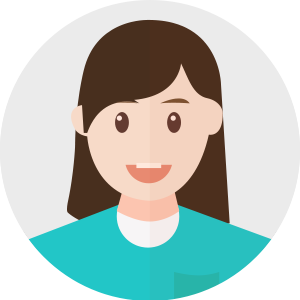 I thought a long time to organize a trip to the Golden Triangle of India as well as in varanasi.O my concern was if we will go our only those gathered that will use some AGENCY GREEK Eventually gathered 18 people from the Civil Aviation ,friends and relatives and so decided to leave the organization in accordance with our own wants in Mary Soulis who I had met at random AMICON and I had heard about the specialization in India. Means for realization in December 13 days our visit for the first time in india.Perasame GREAT why we feel the need to say a big thank you to Mary and their collaborators in the celtours Greece and India because it really gave us the opportunity to realize our dream with low prices,means the economic crisis,having benefits worthy of the best European AGENCY! Following the instructions of Mary for nutrition thing that scares all of us ,dec we had heard ,We are shooting everyone healthy baby and rather troubled by overweight!Yes we can stand in the space tourism abroad when there are entrepreneurs with experience and above all a consequence MERAKI!I close my eyes and I see the varanasi. Mary was right and sincerely thank everyone! We already cringe MONEY for our next meeting.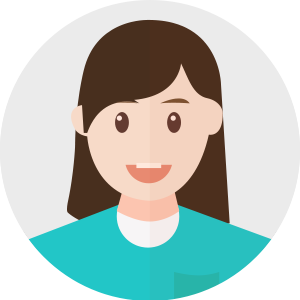 EVENING k.ALEXANDRE!!!! First of all a big thank you once again for your patience YOU HELP YOUR unreserved kindness YOU AND YOUR OPINION ABOUT DESTINATION TO CHOOSE EVERY TIME!!! FOR ME AND IF THERE HAD THE LUCK TO YOU NOW acquainted YOU INSTITUTION AND WARRANTY FOR CEL TOURS!!!!
DESTINATION!!! Sharm El Sheikh!!!! We fell DIANA!!!! NEAR HOT CHEAP SAFE SHOW COURTESY RELIGION ENTERTAINMENT ACTIVITIES!!!! INCLUDES ALL OF THIS TOUR!!!
THEREFORE THE HOTEL NEAR THE BAY Naama THE FAMOUS PEDESTRIAN WITH shops and bars IS OUR FIRST MARITIME JOLIE VILLE NEAR THE HILTON VERY NEAR MARRIOT Naama BAY RESORT IBEROSTAR LIDO KAI NORIA HOTEL.
H EXCURSION TO THE MONASTERY OF AG.AIKATERINIS FANTASTIC IF and tedious 3 HOURS ODIKOS.NA WATCH YOUR CUSTOMERS TO GO WITH 52ARI COACH IF YOU ARE OVER 16 PEOPLE THE GROUP BECAUSE IF YOU GO TO THE SMALL vans 16THESIO not struggle!!! VERY jam and stun!!! FATHERS ARE THERE 15 Nice to see GUIDED THE GREEKS AND ESPECIALLY TO SPEAK WITH THEM BECAUSE IF stay with English speaking guide NOT BE missed SEE MANY THINGS!!
EXPERIENCE WITH DOLPHINS HAVE A MAGIC PHOTO TO PUBLICATION F.B PIRA AND OVER 200 LIKE!!!! AND THAT I AM JUST SAY!!! COURSE To book MORNING swim WHY WAS ME ALL THE GROUP WAS SEALED THE APPOINTMENT 5 Afternoon and died from cold!!!! WHY fleet diver FORAS wet and pool afternoon WATER ICE!!! Heat COURSE IN THE FRIENDSHIP OF SARRAS!!!!!!!! TOTAL COST FOR 110e 15 MINUTES 4 PHOTO.
The Egyptians very kind although a bit tedious TO SEE THE SHOPS TO BE BEIS MEANS ANY MOMENT ARE LITTLE DISRUPTIVE BUT HERE IN RHODES IN P.POLI ABOUT THE SAME MAKE!!!!
TERRIBLE SAFETY EVERYWHERE THERE ARE POLICE KLOPES CLEANING AND FROM SINGAPORE!!!!! NEITHER bogue!!!! The P.POLI STROLL IN OUR MONASTIRAKI EPIVALLETAI.ME 3 E TAXI SHOPS ARE OPEN FROM 7 ALL THE AFTERNOON AND EVENING incomparably MUCH MORE CHEAP PRICES FROM BAY Naama!!!! IN THE 1/3 ALMOST BELOW AND NATURAL EVERYWHERE BAZAAR BAZAAR BAZAAR!!!! TAXI TO THE SHOPPING EVERYWHERE!!!
Barack PROPOSED IN BAY Naama MARK KATETETHEN The NANOS MARKO!!!! CHILIIES!!!!!! POLY KALA and polite CHILDREN!!!
FOR EVENING WITH ORIENTAL SHOW SHOW WITH FIRE DANCERS DANCE BALY ONLY 10E The BEER FOR 3 HOURS SHOW OVER ROCK Zaza PANORAMIC,
H RED SEA PERFECT spotless with tropical fish swimming around you!!!! Spectacle AND EXPERIENCE WITH VESSEL WITH GLASS VYTHO.VEVAIA ALL THESE OPERATIONS REQUIRING EXTRA DAPANI.TO largest casino THEIR IS NEAR THE AIRPORT SINAI GRAND CASINO ON authorization are opposite the hotel DCI famous CASINO ROYAL SMALL AND ALSO EMPTY .FAGITO HOTEL PERFECT AND VERY SEF EVGENIKOS!!! The singer magic VOICE OF ACCOMPANYING EACH TIME ROMANTIKA DINNER OUR!!!!
SHARM THE GENERAL ARE INTENDED TO EVAL FOR RELAX WITH ARAB PRESS ENTERTAINMENT MUCH ALCOHOL IS NOT OUT BUT THE SHOPS bird VERY ARGILES TEA AND PLAYS IN THERE Barack!!!
EVERYTHING YOU NEED TO SUPPLY and I wish WE HAVE THE GOOD doulitsa OUR AND 11,5 MONTHS TO XANAAPODRASOUME MAGEFTIKOUS FOR OTHER DESTINATIONS WITH MEETING THE CARE AND LOVE SC!!!!! GOOD FOLLOW IF ever been IN HEAVEN WITH OUR JOY TO YOUR TOUR!!!!! CONTINUED GOOD AND MANY WELL AND TRAVEL!!!! AGAIN THANKS FOR ALL!!!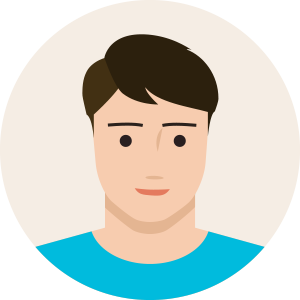 Hello and Happy New Year I wish you. returned (unfortunately) the trip which was great. The office of your colleagues are also very helpful and polite (as all the locals think). The hotel in Samui was very good with the sea very close but the room we had was unreal Bangkogk. Our upgrade to a junior suite on the 21st floor and pathame a shock polytismiko. We did not want to get out of the room while we enjoyed while both Bangkok we wanted to we follow out. However we would like to stay a little longer in Bagkongk because we loved (although those who say they tell us mad). But no matter we could epanallavoume trip, also because we have not seen the need and Phuket so I next visit.
Thank you very much and will come back to the next message and photos.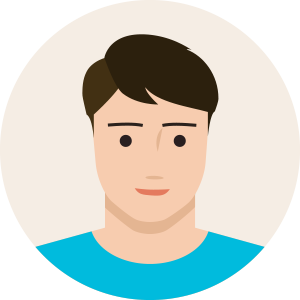 Good morning and happy new year to you all!
We returned from our trip to India and everything was perfect and very well organized !
We look forward to our next trip ...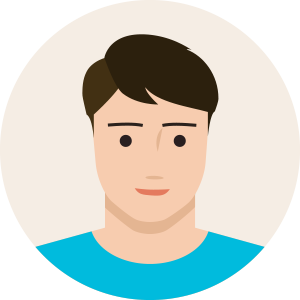 Good evening Mr. Farasopoule! We returned from our trip the best entyposeis..O Mauritius really is magical Mr. paradise! The hotel was very good, staff very friendly and willing to help us. With the food we had a problem because he had not many choices in European cuisine, are otherwise so good we did not encounter a problem. Regarding Dubai was all good but there people were not so cheerful and friendly! The safari was really something new.. Thank you for your valuable assistance and will have you in mind for a future getaway!!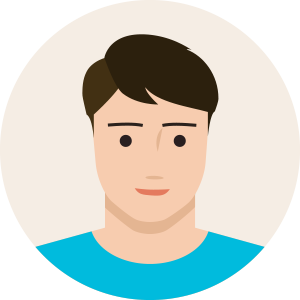 GOOD MORNING
Called KONSTANTIOS GEORGE AND THE MAIL ON MY JOURNEY TO PhuketMore about Phuket FROM THAILAND 7/11-18/11.
WAS A WONDERFUL EXPERIENCE ALL MAGIC AND PERFECT BUT ALL THESE WILL NOT HAD MADE WITHOUT YOU THE CEL AND ESPECIALLY THE MAIN FARASOPOULO WHO IN YEAR ZERO arrange everything ALL RESPONSES FLIGHT WAS A VERY GOOD TIME AND THE CHOICE OF THE HOTEL AND INFORMATION ALSO AND CHILDREN IN PhuketMore about Phuket JUST THE CEL PIGA came gave me VERY USEFUL INFORMATION HOW TO MOVE , H THAILAND IS JUST ONE COUNTRY MAGIC definitely go back OPPORTUNITY IN FIRST AND DEFINITELY WILL DO AGAIN TO YOU ADVICE TO TRAVELERS GENERALLY CHOOSE SOMEONE WHO KNOWS HOW TO DO THE WORK AND LEAVE THE EXPERIMENTS ON THE INTERNET BECAUSE CAN VRETHITE IN ANY AIRPORT FOR DAYS.
THANKS MUCH FOR ALL THE again and again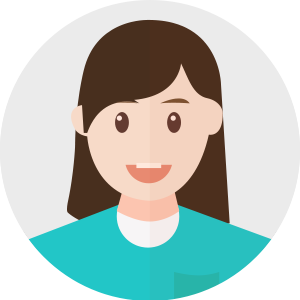 Thanks
Today everyone happy Program Food excellent excellent
We take all the extras of the area We fill our day Let us hope
go well and the rest. The pelatises happy you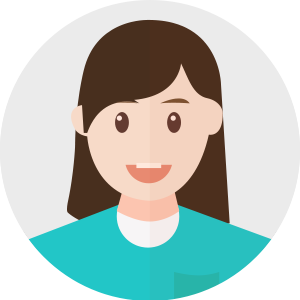 We are a group of 16 some friends here every year and 15 years organizes a trip, journey institution, which relaxes us and unites us . A crazy drinker, shout, argue, We laugh, fun. No trip we leave it to fate, since we organize ourselves. We have decided that the CEL is the agency that gives us what we ask, making our every desire and often has modified the original program , but always in collaboration with the MARY SOULI owns office (more friend, He joined the company and often travels with us) always looking to ask and counterposes. This year, after many trips to Asia, Arab, European countries and countries of America, we decided to go to Morocco .The most negative. Mary had many years to make trip there. but did not deny us and with the help of very good partners, He organized us a great memorable trip, who won and those who were completely opposed. A "package" trip, could someone tell, converted by means of CEL TOURS and passion of MARY SOULI in a unique experience of the senses ,contradictions, the many different images . A trip "destination" engraved in the minds and in our hearts because this fabulous country creates all conditions to live strong, individual and unrepeatable moments ...... The legendary Casablanca, Imperial Rabat, the polytragoudismeno Marrakech, romantic Essaouira, the "bulwark of the desert" the Ouarzazate, the majestic Atlas Mountains to the rocky lunar landscapes breathtaking Atlantic Ocean, the Mediterranean Sea, The beautiful Kasbah, the medinas with their carts, the souks, the bustling neighborhoods and quiet Berber villages, the famous "Square of Miracles" Hey Tzemaa-Fna, mosques and minarets, medieval castles, the vast desert of Western Sahara, oases and sand dunes, caravans with camels and rides are oceanfront, palm trees and prickly, the exotic dancers of belly dancing, the special Moroccan cuisine, aromatic mint tea, Arab architecture ,all these make up the puzzle ambient, with fabulous view MOROCCO of the "Lord of the Desert",as designated ......... This trip offers like the CEL TOURS we highly recommend!!!!!!!!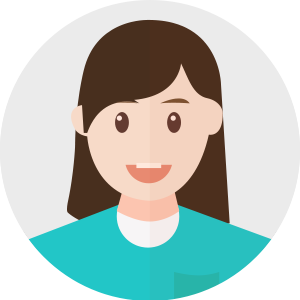 Have a nice day Mary ,
first of all to thank you for the invoice and then you express my impressions about the trip with the CEL tours .
So the trip was generally very good , this helped the wonderful tour guide Elias and very nice guy ,as you had described. Besides the program was followed us and helped us everywhere, even in our markets.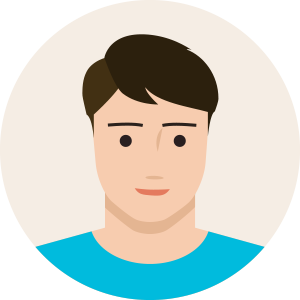 Good evening and thank you !!
The trip was really good .
The flights are all on time and your representative at Phuket and filikotatos
helpful. A few problems with the room, but it was not enough to spoil
the generality.
The weather all day was fantastic ( were lucky )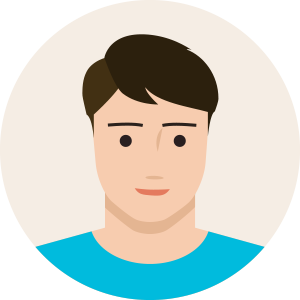 We traveled with my friend in several parts of the beautiful blue planet!!! every trip has its difficulties and its beauties! This year was a year we wanted to combine and things to see and rest due to a very difficult winter we had passed!!! the choice of our trip was a difficult case because we've been to so many places already ... so our options dwindle!!!LIKE initially go into kingdoms over from India ,Bhutan Kashmir Ladakh, which admittedly is a magical adventurous trip but we thought the degree of difficulty 8-9 and due to tiredness we decided to do it another time!with Mary Soulis question of great friendship and cooperation in all our wonderful trip we sat us several times and having front planet we were looking for .... who will fly this summer .... finally decided again the perfect trip for the event us!!! start with something unknown and interesting as Vietnam a country that had since left the area .... close to this point as blue spheres! Ko Samui island after our beloved Thailand, for rest and end shortly .... Bangkok to take our performance, Why should I tell you that for us is that our city drug!!! not bored ever!!!So our Meroula, organized his trip to details always ask why .... needless to say we are very difficult travelers .... always want the best hotel, the best guide, the best food ,,,,with the best price!!!! But yes and with Mary we manage everything! This year!!! started Stis 5 August flew to Egypt air business class to Cairo! the new airplane the pilot is very good of the Egyptian air force with experience ,,,,I say these things because I can not deny that it was the first time I flew with another company was closed AFTER the beloved Thai and we had a stress! arrive Cairo seeing the three pyramids from above!The airport does not say, and many other necessary evil!the hotel for a swim in the pool a little rest and at night we leave for Bangkok!!! The amazing flight !we arrive in the morning transit passes for AWD!!! REACH AWD come as always and we get from the airport by our guide and our driver and go to our hotel!!! sofitel! amazing! Room overlooking the lake !the ANNOI is an interesting capital but for three days is enough ... worth for the next excursion cruise on Halo Bay that are unique spectacle starring the nature!!!is the path around the 3 hours but This gives you and opportunity to see the hinterland with orizones the Vietnamese villages and the lives of ordinary Spatial !When they arrive gets us a graphic KAIKI and starts the cruise ... unique spectacle!!!fantastic photos for a life '!!!after the AWD fly to Hue the most beautiful part of Vietnam !!!poly graphic poly doll,the finest HOTEL LA RESIDENCE!!!! Atmospheric French flair with furniture and Belle Epoque excellent service !!again after three meroules flight to Saigon!!!Again Sofitel classic beautiful and clear with very good food!!!sightseeing not analyzed because it is the classic and I write reviews on trip advisor !after the Hue fly to Saigon!!! We stay again at the Sofitel !a day trip to the delta of river megkong was very fun and saw a little more how the Vietnamese live in the river at some NISAKIA!!!generally Vietnam is a sweet and relaxing trip with mild difficulty and so we too quit and this point of our travel map!!!after the wonderful Cambodia,Burma enchanting,Laos,!!!fleeing from Vietnam to Koh Samui!!!we have turned Thailand SVOURA countless times from Kuzey Güney and EAST WEST!!!This island had not been going!!!It is a miniature of PhuketMore about Phuket his beloved!in Ko Samui plays a big role in what hotel you live para poly!!!exactly what you want to do on your holidays!!has for all tastes just need to know ... We stayed at the Intercontinental was the best hotel we have stayed after the Maldives!!a terrible location with the most beautiful lobby,the most beautiful sunset,the best food and service!!!infinite photos!!!a gem that does not disturb the environment and our aesthetic,We stayed a week in paradise!!!We made incredible holiday at this resort!!!soon it is time to leave for the beloved Bangkok .... we would stay at LE BUA drift from the movie hangover and did not hear the Meroula telling us that it is Yob!! LIKE climb as we did in 64 floor in outdoor restaurant to see and take pictures of Bangkok from above!!!This hotel should be shut down .... shame for Bangkok to there ... Stinks fossa,everywhere ,carpets service,carpets rooms,not allowed to take pictures of the SIROCCO!!!They broke the nerves!!!Fortunately we had all closed at wonderful massage Oriental who had told the Meroula from the beginning we were staying !!!!no matter Great time in Bangkok as always imaginary shopping within three days shooting 5 malls!finally the ASIA not changing anything!!!good and Latin America but these that gives you the Asia hast not elsewhere!!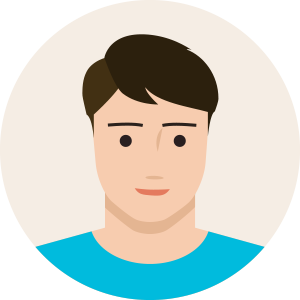 Καλημέρα αγαπητή μας Μαίρη!
Ευχές για πολλή δύναμη!
Σε ευχαριστώ θερμά για την διοργάνωση του ταξιδιού!
Επισυνάπτω τις φωτογραφίες του OLYMPUS MANDALA που διαθέτω και περιμένω να έχω ο,τιδήποτε νομίζεις καλύτερο για την προβολή του, κυρίως φωτογραφίες από το εσωτερικό των γκερ και εικόνες δράσεως με πρόσωπα.
Αριστοτέλης Καλέντζης
Πρόεδρος Έφιππης Τοξοβολίας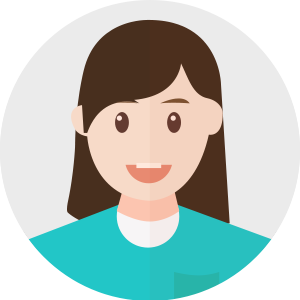 Ms Soula,
We would like to congratulate you for the excellent organization of our trip to India. You were very good initiative to be added and Mumbai on the last leg of the journey as it was also good and the selection of hotels. A very large however thanks worth the leader-Our GUIDED there King ZAFEIROPOULOU, that thanks to the experience , but the organizational skills and ingenuity of no problems at all our days in India. Feel safe with him even when periplaniomastan the narrow streets of Varanasi (We especially had together and our 13 year old daughter) .Not spoiled none chatiri, not misunderstood by none ,not refused to show us that there was above in each city we found. We do with the other four Cel travel in Asia, and all tour guides were spotless. On our trip this year however choose the right man for this country.
We wish we all well and meet again soon in a new journey.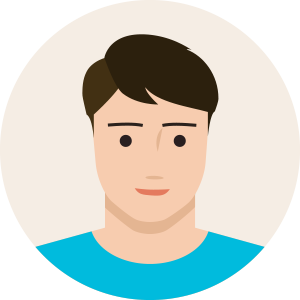 Good morning to all members of the company cel.
Some time ago I returned with my wife from the honeymoon we did in Cambodia and Thailand. I would like to personally thank Mr.. Farasopoulo Alexander for the excellent organization of our trip. In such a long journey that a lot can go wrong, not encountered absolutely no problems.
Ke. Farasopoule, congratulations for your professionalism!
And thank you contributed to this journey to never forget.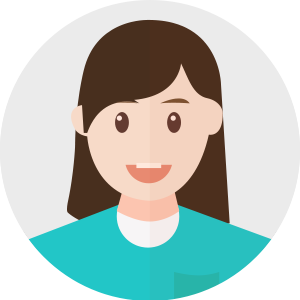 PAPOUTSAKI called HOPE AND I WAS THE GROUP TO CHINA TO traveled 1/8/2013
FEEL THE OBLIGATION TO SEND TO YOUR EMAIL BECAUSE REALLY DESERVE CONGRATULATIONS ON YOUR OFFICE FOR THE ORGANIZATION OF TRAVEL.
ADDITIONAL CONGRATULATIONS SHOULD TELL YOU FOR CHOOSING YOUR PARTNERS. The XENAGOS-HEAD OF TRAVEL The ILIAS ONE WAS WONDERFUL XENAGOS , PLEASANT , CHAMOGELASTOS AND ALWAYS PROTHYMOS HELP ANY OF SOMETHING wanted.
AS YOU IPA AND FROM THE BEGINNING OF OUR CONTACTS ARE ONE FAMILY MAKE EACH TIME ONE TRIP ABROAD.
DOWN SO FROM ALL THESE CONDITIONS BE SURE THAT THE NEXT JOURNEY OUR FIRST AGENCY you look IF THE PROGRAM OUR INTERESTED WILL BE YOUR AGENCY AND DEFINITELY WILL PROPOSE TO HEADS OUR Elijah WHO WAS THE BEST XENAGOS WHO WE SEEN (NOTE THAT REVIEW IS NOT ONLY BUT MY WHOLE FAMILY MY).
I would like to tell me about YOUR PROGRAMS 2014 ( The NEXT DESTINATION TO REASONS IS-KENYA SAFARI)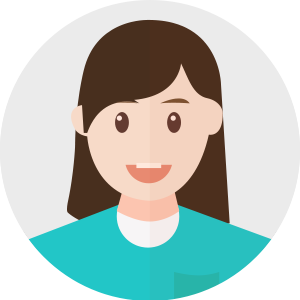 dear Cel,
on Saturday 10.08 We returned from a 10-day trip to India healthy and full of unprecedented images, smells and impressions that will take a long time so that they can settle and be recorded in the mind and in our soul. We would like to thank you for the amazing experience you have given us and for the excellent organization of this very difficult travel. I would like to highlight the enormous contribution to this great experience, the exceptional and our experienced guide Claus helped us to explore , to accept and love the "Incredible India" while feeling completely safe with him. It was our first trip to the office and be sure that it will rely again and again in your travel experience to our and other countries.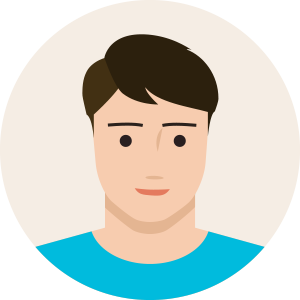 Thank you for your interest to inform me in time.
Many congratulations to the organization.
See you in Athens.
I greet you,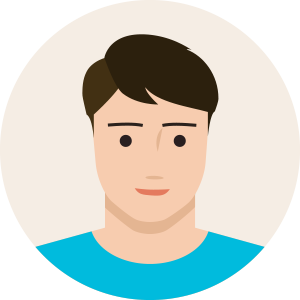 Dear Mrs. Mary
We keep in touch with you, after our 12-day trip to Vietnam -Mpangkok, We wanted to thank you for organizing this very demanding journey.
We would like to point out that the trip was very well organized, and hardly deviated from what we had agreed between us.
The hotels excellent, both in Vietnam and in Bangkok! The food in the hotels so good you did not expect! The tours complete and absolutely informative.
We had extremely , and we owe both you and our guide Dimitri Sofianos who tried and failed to satisfy our every desire.
Thank you very much and hope to meet again soon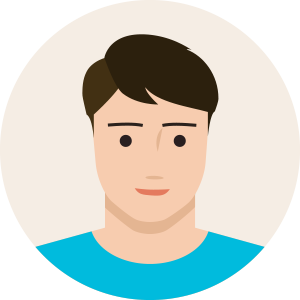 Mr Farasopoule good morning,
We would like to thank you for the excellent organization of our trip to the Maldives.
Choosing the Baros Resort was excellent, the weather was all the days of our stay sunny and returned with the best impressions.
Thank you,
PS. Before 17 years, the 1996, We had organized our Ms. M.Souli our honeymoon in Bangkok, Singapore, PhuketMore about Phuket, Samui. And then it was all very well organized and we spent unforgettable.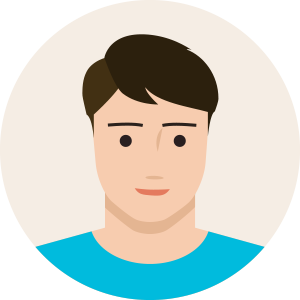 I was fortunate to go to the CEL TOURS a 10-day trip to China. The impressions left me the entire trip was very good and we will dwell mainly on two important elements: a) The trip mastery program was organized by the travel agency and it is really amazing that within 10 days we were able to visit and see all of these magical places and b) Our tour guide(Elias Stingy) It was the best that we could have, who armed with knowledge and patience helped us to better live the peculiarities of this journey!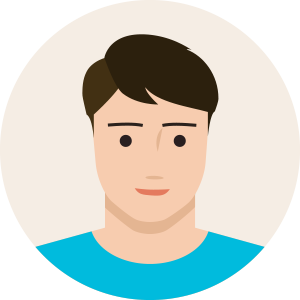 Good evening, Christ is risen and many years!
After returning from China I must tell you that our impressions were excellent.
The program is very good (although very tight), the execution and generally excellent all very well!
Special mention for Elijah Tsigouni was flawless in all his. Hot, friendly, willing, illustrative and prudent.
Tour already recommend it to friends and make your own agency.
All good, So we thank you very much.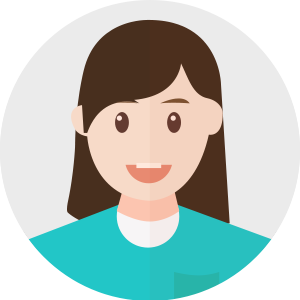 Ladies Farasopoule,Great time in patong Thailand ... thanks to Cel Tours we had excellent service they had in there ... from the moment we arrived in phuket(12/03/2013) and he came to take us to our hotel in patong until the last day that we went to check in at the airport(26/03/2013)....A big thank you to you and your AGENCY ....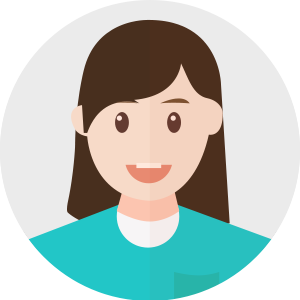 We were fortunate enough to work with your office and doing the best holidays of our life!
The island was wonderful, The bungalows had panoramic sea and exclusive part of the beach for relaxation and bathroom. The incredible sea, shallow, turquoise, We did snorkelling and we saw tropical fish, sea ​​turtles, and corals, and of course we enjoy our unforgettable sunsets as it gave room- bungalow with southwest orientation. The service-hosting very good. While the package included E / B they did our gift F / B with incredible variety in international cuisine FOOD, morning , noon and afternoon. We enjoyed the tropical paradise and the above, and with great difficulty the goodbye.
Thanks for all.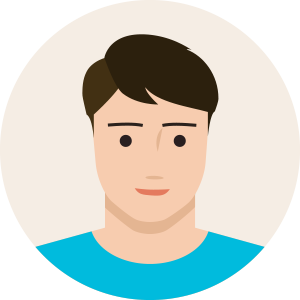 India's golden triangle was our first trip to the cel tours ,and certainly not the last.
We returned a few days ago, completely satisfied travel and photography in this unique country, but also excellent value for money ,price celtours.
In the baseline there were always , no hidden costs.
Of course we had the luck to be with us and the director of the Office Ms. Mary who was indeed excellent.
The cel tours and India left us better impressions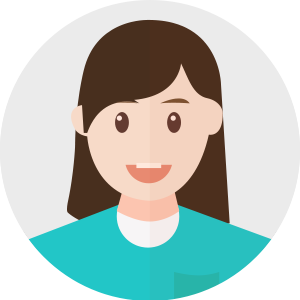 Good morning from Patras!!
I would like to thank you for the service trip "Benelux". Everything was really good!
Thanks in advance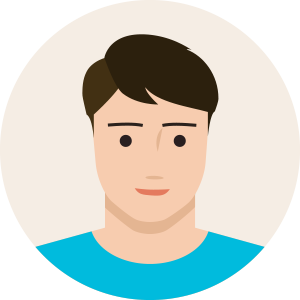 Dear Cel tours,
Dear Ms. Maragianni.
I am sending you this e-mail to thank you for once again perfect and flawless organization of our trip, bound for the Maldives this time.
Once again proved that our distinguished for the professionalism and consistency you.
Particularly I would like to thank Ms. Maragianni that all this time thoroughly worked to complete this journey our.
Your help was invaluable and highly successful in the selection of facility. While I and my husband had a endyasmo the authority sygkrekrimeno hotel (It seemed to us very simple rooms), yet is Mrs. Maragianni encouraged us in the choice of, and which has proved entirely satisfactory.
In the hotel, They greeted us warmly and all the staff were always smiling and willing to help us anytime, and that was what.
They did us a single moment feel like ordinary tourists facing their profit. Unlike their attitude was such that cheered us epivravevoume them..
Our great impression also made the cleanliness in all areas. Although the hotel is in the sand and trees, it was all very clean and tidy.
The room is anything but simple was. Actually photo to the site the unjust too.
The buffet was always very rich, with flavors and choices for all tastes. Yet there was Mr. organization. Nominally tables staff almost every table to serve us.
For the beauty of the island, what to say ...? There are logia..i rather would put it somewhat differently..
<> I think it's the least I can say.
Even the few times when it rained it was so beautiful, we sat and enjoyed the storm with so much pleasure. Had Mr it a distinct image.
There really is nothing negative to say.
Once again thank you.
you Rock.
Keep this level of benefits.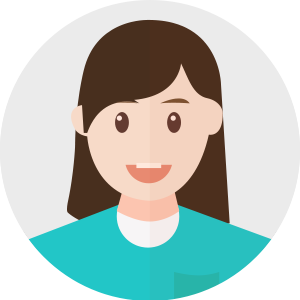 We would like to thank you for the efforts you made and for the complete satisfaction of our demands. We would also like to inform you that your attitude will be particularly appreciated for our future trips.
From your wonderful Cambodia we wish you a Happy New Year!
subscribe: Perepelitsia Olga, Roditou Angeliki, Anastasopoulou Basilica, Theotokatos Lambros, Karakousi Immortality, Theotokatou Friday, Iakovakis Dimitris, Dimitris Karagounis, Angela Marino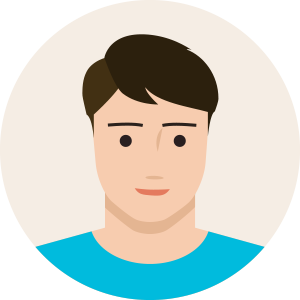 Dear Gentlemen,
I had the pleasure to participate in the trip organized by your agency in India - Nepal - Kashmir.
Having received the best impressions about the organization, I would like to congratulate you.
also, I would like to congratulate you for choosing Elijah Tsigouni leader, who was extremely versed, organizational, a live advertisement for your office.
I hope to work in later trips.
Thank you.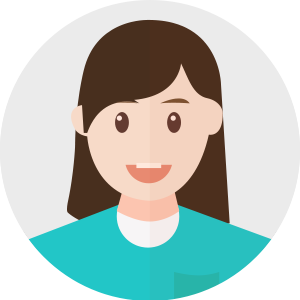 Dear Maria
I am the girl who came to office in nepal. So I want to inform you that
WE HAD A GREAT TIME!!!!!! and that the whole trip was very well organized by you. We not wag a finger for anything and everything was as I had imagined. WELL DONE!!!
I also want to tell you that our captain WAS EXAISIOS at work and VERY good boy. communicative, consistent, organized and charming, young.
And again and I Bladimiros thank you all hopefully by Christmas we can meet again again.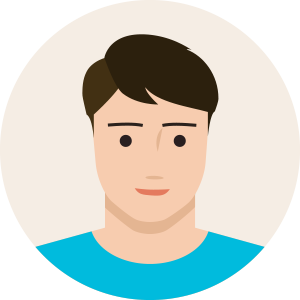 DEAR MR. Mertziani,
THANK YOU FOR ALL THE SERVICES AND INFORMATION OUR
You offer OUR HOLIDAYS IN BALI. PARTNERS YOUR THS PACTO EINAI
Very helpful and helped OUR SPECIAL AND THE HOTEL WAS ALSO
VERY GOOD!
GOOD REST OF SUMMER FOR US ALL!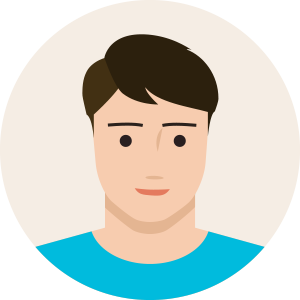 TO 1995 AS PRESIDENT OF Marasleio Didaskaleio DIMOTIKIS SPC / IO
YOUR OFFICE visited and agreed to visit Thailand
AND PhuketMore about Phuket 141 TEACHERS IN TWO GROUPS. WE HAD A WONDERFUL TIME. OUR SERVICES
TO OUR OFFERED BY YOUR OFFICE WAS Ypsilon LEVEL. The ELIAS The
XENAGOS S. DCI KATAPLIKTIKOS AND PRICE (204.000 THOUSAND FOR 11 DAYS ) VERY
AFFORDABLE. BY THEN WE ALL TO ENJOY YOUR SAY SERVICES EVERYWHERE
THE BEST AND THE WAITING TIME OBLIGATIONS OF LIFE TO GIVE OUR
ABILITY TO TRAVEL AGAIN WITH YOU.
EASY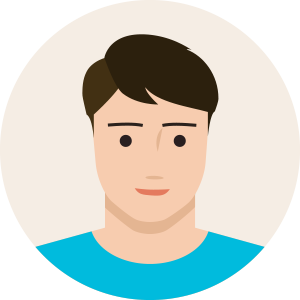 Good evening.
We returned from Maldives , and we had a very nice.
Thank you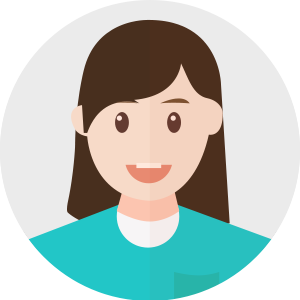 I did not know you had a Facebook page.
I am very happy because I can tell how many GREAT CHINA had gone in we went to your office.
It was a wonderful experience, we had a great time. Mrs. Darina was not only our leader, but our teacher (perfect) our friend , mom , sister ...... and so much more. Staying Well, the country is very good ,everything was dreamy. Indeed the trip to China is a dream. A little belatedly, but thank you very much for your contribution to this dream!!!!!!!!!!!!!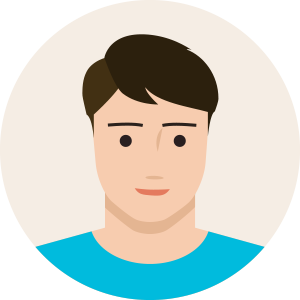 Dear Alexander,
We would like to thank you very and ETAP for CEL TOURS
the reliability of your service, very good service and
perfect counter that we had during our trip.
The representative of your agency in Phuket, Hercules, it was always
willing to serve us with incredible immediacy in relation to
time and our program.
Analog hotel our expectations.
Thank you for everything,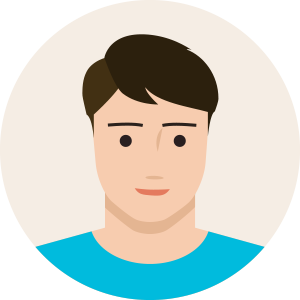 lady Theologi
Yesterday we returned with my wife from SUN ISLAND.
Our trip was a dream all respects. I believe that the island
can meet the most requirements of most Greek travelers
(excluding spoiled, zaplouton extremely fussy).
I recommend you insist so your customers can choose the Water Villas on the island for the following reasons:
a. Due to the magical feeling that offer.
b. The island has a large size and are located in a central location, making it possible to directly access to all major facilities on the island. Residents of other apartments (other than those in the center) you have to travel long distances every day or rent bicycles.
c. They are not accessible to animals and bugs.
Also a small part in the SW coast of the island is rocky. This will certainly disappoint those who happen to be housed in apartments that are located in this region.
For those close Water Villa, the journey will be dreamy. The island provides many services so it is practically impossible to get bored someone (unless he does not have enough money with him) that will stay there for a period of up to two weeks.
The prices are quite stiff so I suggest you recommend to your clients close Full Board or even better All Inclusive. Indicative prices you quote: Beer 5$, Water 3,5$, a glass of wine 8$, Snorkelling 30$, Spa 80$, Hamburger 11$. I also propose to have with them all the necessary beach already like. masks, respirators, underwater photography, etc. since the island prices are outrageous (B.C. bought masks 8 Euro in Greece, while the cheapest on the island was 80$).
Absolutely recommend the seaplane on returning and leaving the island. They are 100% sure to please you when the time comes.
We would like to thank you for our cooperation.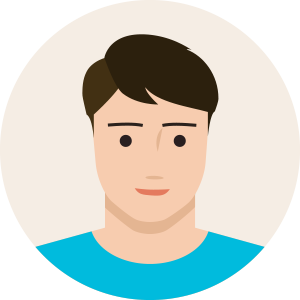 Sophia,
Thank you for the excellent organization of the trip.
Everything went well and we had a very nice.
We will have in mind for future trips.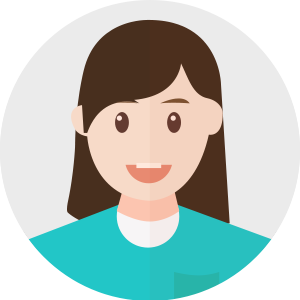 Mr Farasopoule , I greet you from Chania.
We would like to thank you after our return from Thailand, where we had a very nice.
We were happy with the services offered by our agency and you who informed us truly and without Perry and rich words about what we bought. Honesty appreciated , least of us who have traveled enough with or without agency.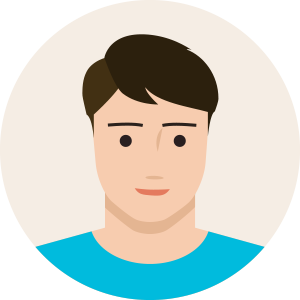 Kalimera Sir Alexander, I want to thank you for the perfect organization of the trip, also
your partners in BaliMore about Bali It is faultless professionals, was all wonderful!!
Yours sincerely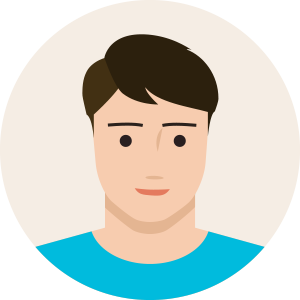 Ms. Theologi good morning!
I would like to thank you for the journey to the Maldives- was all wonderful.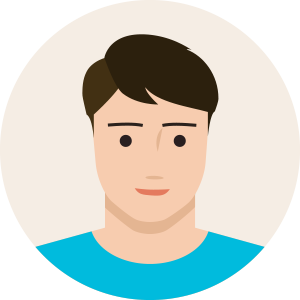 We traveled to India on Kashmir 22 August.
We had a great time!
Congratulations on your amazing escort Carolina Portillo which was excellent!!!
Thanks!!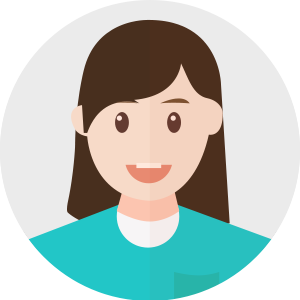 Dear Mrs. Konstantina,
Iota KARACHALIOU called and visited through the CEL India and Kashmir last month.
Everybody asks me with curiosity and wonder about this destination,and replying to all the same:
"a distant - tiring trip, A place so different from our own with totally different kind of culture and mentality - a trip for adventurous".
missed you 11 days and when he returned I believe that missing month.
I tried and was finally able to keep on top of my memory the positive data received from the country and n'afiso slightly behind the poverty and misery which saw.
This helped in the organization that existed from your AGENCY and amazing SESSIONS - our tour guide, the Carolina and Paris (not remember the surnames).
helpful, willing, easy going and always smiling and our wildest requirements. I hope to remember us and he smile.
Also the best I have to comment on the Indian guides accompanying us everyday.
The Kashmir loved like everyone in the group.
Shall be a destination they would like to visit again but to move ahead of India. For this reason Would it be possible in the future to an organized excursion that combines Nepal (I have not visited) and Kashmir?
I wish you all the best and always organize unprecedented travel.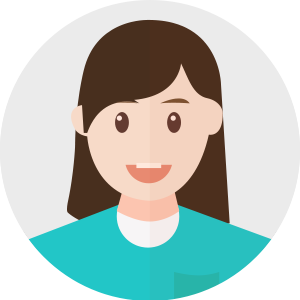 Hello Aristea, Happy Birthday!!!!
Once the girls sent to China left the office 30/04.
They only had positive comments to make me both destination and for travel arrangements, the selection of hotels and the number of program.
Were very happy by John mainly, but from all local representatives, even they indicated to me that they had a special care as all local representatives had the impression that journalists are relevant to our profession.
Thank you for the package you and Mrs. Mary who arranged, We won customers. They have traveled with you BaliMore about Bali and they said that and that their journey had been pleased.
I wish you good luck.
With my best regards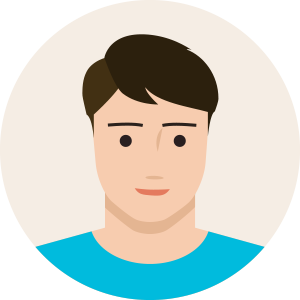 PAGRITIOS Association of Hotel Managers
PANCRETAN ASSOCIATION OF HOTEL MANAGERS
Heraklion 24.02.08
Dear Mrs. Soulis,
On behalf of the Board and members of the hotel managers association Crete, I convey our sincere thanks for the excellent organization of our trip to PhuketMore about Phuket Thailand last November.
We had a great time.
The hotel was excellent, the food very good , the organization of the whole project flawless.
Your guide us down there that we need to help and were very polite and helpful.
Generally we do not express any complaints although as you know the requirements of our members and the standards we demand is generally high standard.
Thank you very much and be sure that they will prefer you again for our next trip and also that only good words have to convey to friends and acquaintances for office and services.
Sincerely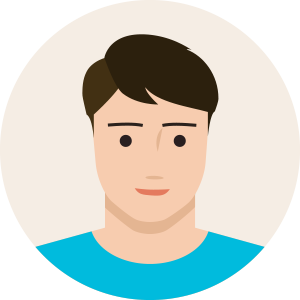 Last June a group composed mainly by friends-fellow-professor Varvakeion, We left for China via Doha.
The tour of China, Peking - Shanghai - Chantzoou - Goutsen, crowned by success. Especially the Beijing Olympic Qualifying was a surprise for all of us.
Full of green and flowers, Teachers and absolute cleanliness resembles a modern European city standards.
Our own impressions left and the other two cities, the Goutsen and Chantzoou.
Shanghai, of course, is the great port of the East with its many surprises and the weird.
The success of the tour due to good organization is the rule and care for CEL TOURS and particularly to Mrs. Soulis Mary, Ambassador of the Far East.
Our tour guide, K. Spiro-Ioannides gifts, with a mastery of the subject and the accompanying Chinese guides contributed greatly. From our hotel we were thrilled. Things,what is the best in China.
It only remains to thank Mrs. Mary, which gave us a nice walkthrough in Doha.
With our thanks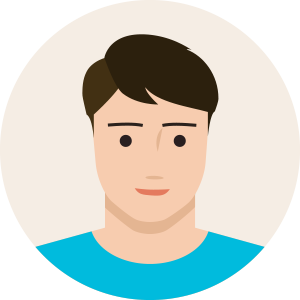 Dear Ms Soulis. I want to thank you and congratulate you for the perfectly organized trip enjoyed in China. It is remarkable that despite the huge group of 140 and most people managed to live up perfectly thanks to the experience, professionalism, interest and passion sas.Ena big thumbs worth and Tonia, the Deppie and Gerasimos, and your partners in China for a very interesting tour and valuable assistance as,what we needed. Pine, 12 December 2007
With appreciation and friendship, Stelios Stavridis
Write – Evaluate yourself and your experience with Cel Tours
Your emails are not published
* Required