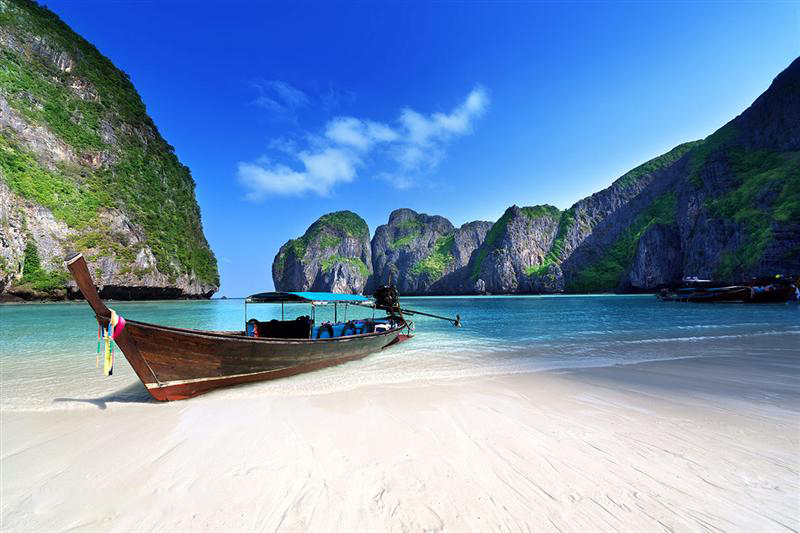 Phuket, the largest and most cosmopolitan island of Thailand, with beautiful tropical landscapes, intense night life, and secluded relaxation corners, It has the magic formula of an earthly paradise.
Amazing coves and bays, shore crowned with towering palm trees, white sandy beaches and crystal blue waters, exotic vegetation with rare flora, tropical sunsets… Those who have experienced the 'Phuket' experience know that words can hardly describe the heavenly nature that surrounds the island in Thai south.
Combining orgiastic tropical landscape, exceptional hospitality, intense night life, fantastic cuisine and superior service, the most cosmopolitan island of Thailand has a great atmosphere for a truly unforgettable holiday and has grown-not random- in one of the most loved destination for travelers in Southeast Asia.
30 years we now offer trips to unique destinations , for vacation , relaxation and wedding exotic trips , individual and group on economic prices!