Πούκετ, το μεγαλύτερο και πιο κοσμοπολίτικο νησί της Ταϊλάνδης,
με όμορφα τροπικά τοπία. Έντονη νυχτερινή ζωή, αλλά και απομονωμένες γωνιές ξεκούρασης και χαλάρωσης, έχει τη μαγική συνταγή ενός επίγειου παράδεισου.
Καταπληκτικοί όρμοι και κόλποι, ακτές στεφανωμένες με πανύψηλους φοίνικες,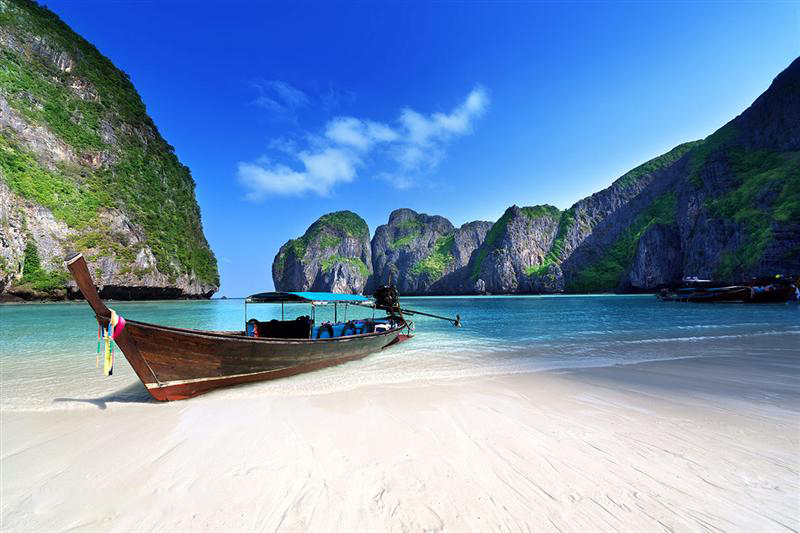 παραλίες με λευκή άμμο και διάφανα γαλαζοπράσινα νερά, εξωτική βλάστηση με σπάνια είδη χλωρίδας, τροπικά δειλινά…
Όσοι έχετε ζήσει την εμπειρία «Πούκετ» ξέρετε ότι οι λέξεις δύσκολα μπορούν να περιγράψουν την παραδεισένια φύση που περιβάλλει το νησί του ταϊλανδέζικου νότου.
Συνδυάζοντας οργιαστικό τροπικό τοπίο,
εξαιρετική φιλοξενία, έντονη νυχτερινή ζωή, καταπληκτική κουζίνα και υψηλού επιπέδου υπηρεσίες. Το πλέον κοσμοπολίτικο νησί της Ταϊλάνδης διαθέτει υπέροχη ατμόσφαιρα για πραγματικά αξέχαστες διακοπές. Έχει αναδειχτεί -όχι τυχαία- σ' έναν από τους πιο αγαπητούς προορισμός των ταξιδιωτών της Νοτιοανατολικής Ασίας.
30 years we now offer trips to unique destinations , for vacation , relaxation and wedding exotic trips , individual and group on economic prices!