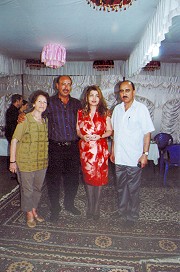 A Greek ambassador to the Kashmir tourism
A Greek acclaimed in the tourism industry for many years,
Ms Mary Soulis – Kafka, διευθύνουσα σύμβουλος του Cel Tours, recently became ambassador of the Kashmir tourism to Greece. The title was awarded to Mrs. Mary Soulis – Kafkios from Kashmir Tourism Director Mr.. Farooq A. Shah and by the managing director of the Culture & Nature Expeditions κ. A. Rauf.
As Ms Soulis-Kafkios said, It is very important for Greece a relatively small country, manages to be recognized as "tourism perspective" Kashmir. "I believe that Kashmir is a very nice tourist proposal for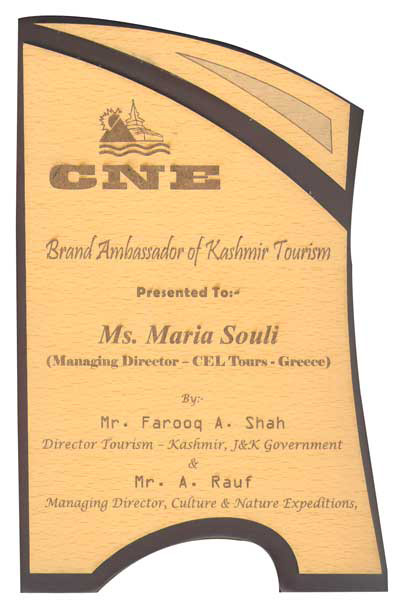 Greek travelers because it offers an image of Switzerland in Asia with special environment, with lakes and mountains, and all at high altitude adjacent to the Himalayas. Alongside, predominant Hindu culture with magnificent temples and vast calm. For Greek tourists will be a Travel Guides legal experience only after you taste the special cuisine, and will stay in traditional wooden karavospita".
30 years we now offer trips to unique destinations , for vacation , relaxation and wedding exotic trips , individual and group on economic prices!