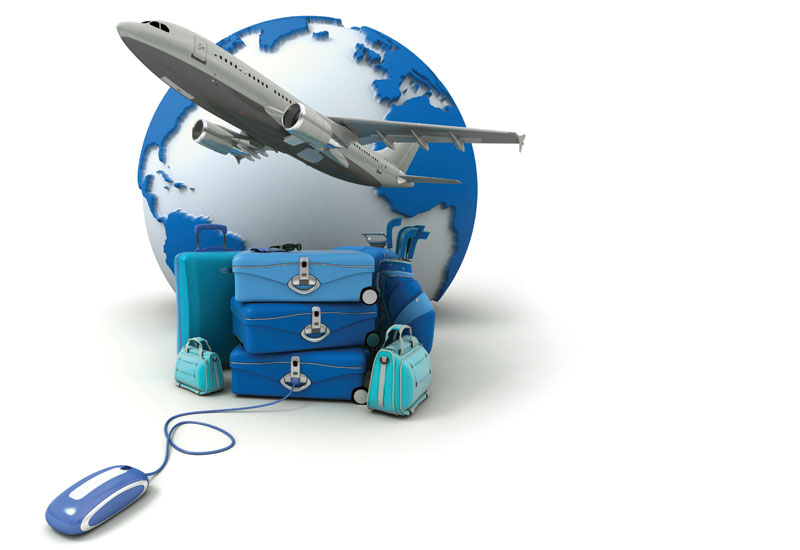 1. We offer guidance
Our travelers are particularly concerned with what is happening in the world (terrorism, Zika virus ...) and they need the guidance of an experienced professional for selecting the destination and complete information on this, something that can not offer the OTA (Online Travel Agents).
2. better utilizing the money of travelers
We have access to the best offers and vacation packages, knowing when is the best time to make reservations, εξοικονομώντας κατά μέσο όρο 300 € per trip.
3. Our travelers have been disappointed by the online travel agencies
Τα online ταξιδιωτικά γραφεία (OTA) often advertise a price, but then hidden charges or restrictions added, so that the user gets tired of exhaustive research to be done before his detention. Σύμφωνα με την έρευνα MMGY Global's 2015 Portrait of American Travelers, by travelers, που αναζητούν τακτικά πληροφορίες από ΟΤΑ για το σχεδιασμό των διακοπών τους, Only the 13% make reservation, compared to 36% the 2014.
4. Better customer service
Ενώ οι ΟΤΑ έχουν τα τηλεφωνικά κέντρα για να βοηθήσουν τους πελάτες τους μόνο κατά την πλοήγησή τους στην ιστοσελίδα, εμείς βοηθάμε καθ' όλη τη διάρκεια της διαδικασία της κράτησης και παραμένουμε μαζί με τον ταξιδιώτη μέχρι να βεβαιωθούμε ότι όλα πάνε καλά. The traveler knows that if there is a problem, we will be there to intervene and find a solution.
5. Έχουμε βαθιές γνώσεις των προορισμών και κατανόηση των ενδιαφερόντων του ταξιδιώτη
We specialize in specific markets, ώστε να μπορούμε να προσφέρουμε ακόμη περισσότερες πληροφορίες σχετικά με ένα συγκεκριμένο προορισμό ή μία κατηγορία ταξιδιού, such as wedding tourism. also, dedicate time to meet the customer, so that we can make recommendations tailored as, what he likes.
6. Orient to Millennials
The percentage of travelers under the age of 35, who prefer to book their holidays through a travel agent increased 50%, between 2014 and 2015, says MMGY Global Research. Ακριβώς όπως θέλουν να προσλάβουν έναν εμπειρογνώμονα για να ρυθμίσει τα φορολογικά τους ή να φροντίσει τον κήπο τους, θέλουν και ένα καταρτισμένο επαγγελματία για να τους βοηθήσει να πάρουν τις σωστές ταξιδιωτικές αποφάσεις.
30 years we now offer trips to unique destinations , for vacation , relaxation and wedding exotic trips , individual and group on economic prices!