(Ευχαριστήριο μήνυμα απο τον συνεργάτη μας)
Dear CelTours
I hope you are quite well and I am highely thankful for your promotion towards Kashmir.
Pls.find the attachment of feed back of your clint and I hope you will meet him when he will be back in Greek after 2 days.
Looking forward to hear from you soon.
Take care. Thankyou
(Ευχαριστήριο γράμμα απο τον πελάτη μας)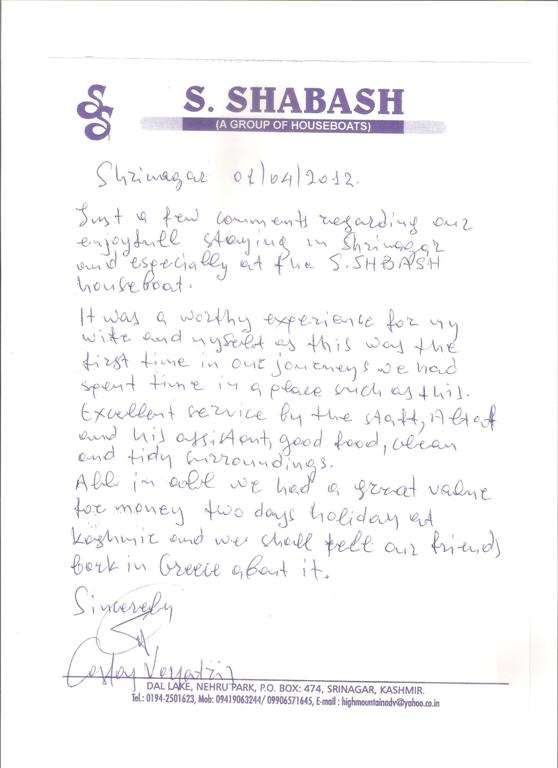 30 years we now offer trips to unique destinations , for vacation , relaxation and wedding exotic trips , individual and group on economic prices!